Chocolate-covered pomegranate drops are one of my family's favorite add-on to desserts that is healthy, delicious and bursting with flavor. With just a few simple steps of preparation, this may be the quickest and most delicious dessert ever. AND We'll teach you how we use them!
Are Dark Chocolate Pomegranates Healthy?
Pomegranates are incredibly healthy! This fruit is rich in antioxidants, fiber, flavonoids, vitamins, and minerals. Dark chocolate (without all the sugar) is also healthy. Studies show it can help you reduce your blood pressure while lowering your heart disease risk. These two together make a wonderful, healthy treat.
Health Benefits Of Melted Dark Chocolate
Dark chocolate has many health benefits. These include helping smooth the lining of arteries (from the flavonoids). Not only that, but it also helps stimulate endorphin production (serotonin) in the brain, increasing your mood. It does all of this while also helping to lower blood pressure.
The serotonin from eating dark chocolate acts as a "mini" antidepressant.
The combination of pomegranate seeds and chocolate is a match made in heaven! Both in terms of pleasure and taste!
Let's just say, with this many health benefits and is easy to prepare… you can have your cake and eat it too! (Read More Below)
We want to note that most of the health benefits here are outweighed if the ingredients you use are very sugar heavy.
While we don't need to go on a tangent about why sugar is bad, we assume you will use minimal or no sugar while making these recipes.
What Do Chocolate-Covered Pomegranate Desserts Taste Like?
Chocolate-covered pomegranate desserts have the bold sweetness of dark chocolate and the tangy, juicy sourness of the pomegranate seeds, which makes it such an awesome combo. This combination tastes great and can be eaten anytime and on any occasion, though holidays seem best.
The sour pomegranates and sweet chocolate go very well together and make it perfect for a late night snack or a holiday evening.
Our family loves these, and we are sure that yours would too. 
How To Make A Pomegranate Chocolate Cake?
The internet is filled with recipes for a pomegranate chocolate cake.
However, rest assured you will find only the most straightforward, quickest, and tastiest pomegranate chocolate cake recipe here!
The recipe for a chocolate and pomegranate layer cake that will leave you licking your fingers is as follows:
Take lain flour, cocoa powder, and some salt in a bowl.

Once in, add half a tablespoon of baking soda and one teaspoon of baking powder (yes, they're different).

Mix the ingredients well.

Move the mixture into a large bowl.

The next step is to make the wet mix:

Add two eggs and some sugar (remember what we said about sugar above) to its own bowl and mix till it's a consistent paste.

Add some oil to this bowl to get a thick pale yellow mixture. 
Pomegranate pulp is used to compliment the seeds sprinkled on the top of the cake at the end.
Save half of the pomegranate juice, add the other half to your powder mix into the glass bowl and give it a nice whisk.
The remainder of the juice and the powder mix is added later.
One tablespoon of the mixture is added to each tin at a time. Constantly use the top of the spatula to even out the mix. 

The tins are kept in the oven at 180 degrees heat for 20 to 25 minutes. Take out the batch once done and let them cool.

Melt both the dark chocolate and butter in a double boiler. 

Mix the melted dark chocolate and butter with golden syrup to get a consistent texture. 

Add some cream and keep the mixture in the freezer to cool.  

Then whip up the ganache. 

Layer the base of the cake with a quarter of the ganache.

Repeat this process thrice or however many layers you want to keep.

Afterward, place it in the fridge to chill for half an hour.

Add the final layer of the ganache on top of the cake.

The last step of the recipe that will give it a unique flavor is sprinkling pomegranate seeds on top of the cake.
Voila, you have a treat that can be used on any occasion, even at Christmas. 
What Is A Chocolate Pomegranate Candy Recipe?
A chocolate pomegranate candy recipe begins with melting the dark chocolate in a double boiler. The seeds are dried to remove moisture and added to the bowl from the double boiler. Mini cups like a muffin tin can be used to make the candy.
Add the mixture of the chocolate and the fresh fruit to fill the cups and then put them in the freezer to refrigerate.
The frozen firm dessert is then removed from the refrigerator and ready to serve.
Chocolate Covered Pomegranate Clusters
These chocolate-covered clusters will leave you wishing for more, an incredible taste and low-on sugar recipe that can be eaten without feeling guilty. These clusters are so easy to make that anyone, including your 10-year-old child, can make them with your supervision.
This recipe is perfect for when you want something healthy around the house, that doesn't take a lot of time to prepare.
Firstly remove the seeds from the pomegranates and then dry them on a paper towel. 

The next step is to melt the dark chocolate. 

Then add the succulent pomegranate seeds, high in antioxidants, to the melted chocolate to be covered in chocolate. 

Place spoons of chocolate-covered seeds on parchment paper and a bit of mint or basil on top for garnish. 

Place the clusters to freeze for 15 minutes, and your clusters are ready to be devoured. 
Chocolate No-Bake Pomegranate Fudge Tart
This simple-to-make Chocolate No-Bake Pomegranate Fudge Tart recipe will yield a delicious serving giving your tastebuds a flavorful joyride. The simple recipe starts by grinding a few dates with some walnuts and spreading them over a container. Keep the base in the refrigerator while preparing the filling.
The filling is made by adding some cocoa or cocoa powder to a bowl, followed by maple syrup, melted coconut oil, salt, and vanilla.
Then stir the mixture and add some dried seeds to it.
Add the filling to the ground dates and walnut base, then sprinkle some more seeds.
Then place the airtight container in the fridge till the filling is firm.
This method results in a delicious dessert with large serving quantities enough to last a few days, perfect for holidays and festivals like Christmas.
What Other Desserts Can Be Made From Melted Chocolate On Pomegranate Seeds?
Apart from the recipes mentioned above for chocolate-covered pomegranate drops, dozen other mouthwatering recipes like pomegranate chocolates and pomegranate fudge, etc. Using as little as one pomegranate, a microwave, and melted chocolate, recipes can be made with minimal prep time and ingredients available at any store.
Can Chocolate-Covered Pomegranate Seeds Be Eaten By Those Who Have

Celiac disease?
Since fruits and vegetables are gluten-free, and so is pure chocolate made of cocoa beans, desserts such as chocolate-covered pomegranates and chocolate-covered cherries are ideal for people with celiac disease. As always, you should consult with your doctor before making any judgments. 
People with celiac disease are discouraged from eating gluten-containing things.
While this limits your options, we hope you can find some delight in our chocolate-covered pomegranate seeds!
A simple recipe and easily accessible ingredients from your nearest store make for some mouth-water desserts that anyone in your friends and family circle would be glad to have.
More recipes and tips can be found online on youtube, Facebook, and other links and websites.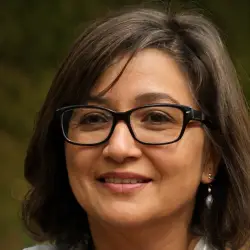 Latest posts by Shelby Kaplan
(see all)