If you're interested in growing a Moringa tree yourself, you've probably already done enough research to know how tall a Moringa tree might grow.
If you've done a bit more research, though, you might have realized that while the average is 16-24 feet, unless you prune them, they can grow up to 40. It is challenging to harvest leaves at 40 feet.
So how do you prune your Moringa tree to ensure it grows up without growing all the way up? Here is a quick how-to on how to prune the Moringa tree.
To prune a Moringa tree, you'll first want to harvest your leaves to either eat or turn them into powder. Then cut your tree down to 3 feet. If your Moringa tree branches out below the 3-foot line, prune each branch at about the same place.
There is a little more to knowing how to prune a Moringa tree than just the above; let's dive into the why, the when, and the how, to make sure you prune the moringa tree correctly.
Check out our guide which is a basic run-down of all things Moringa, found here: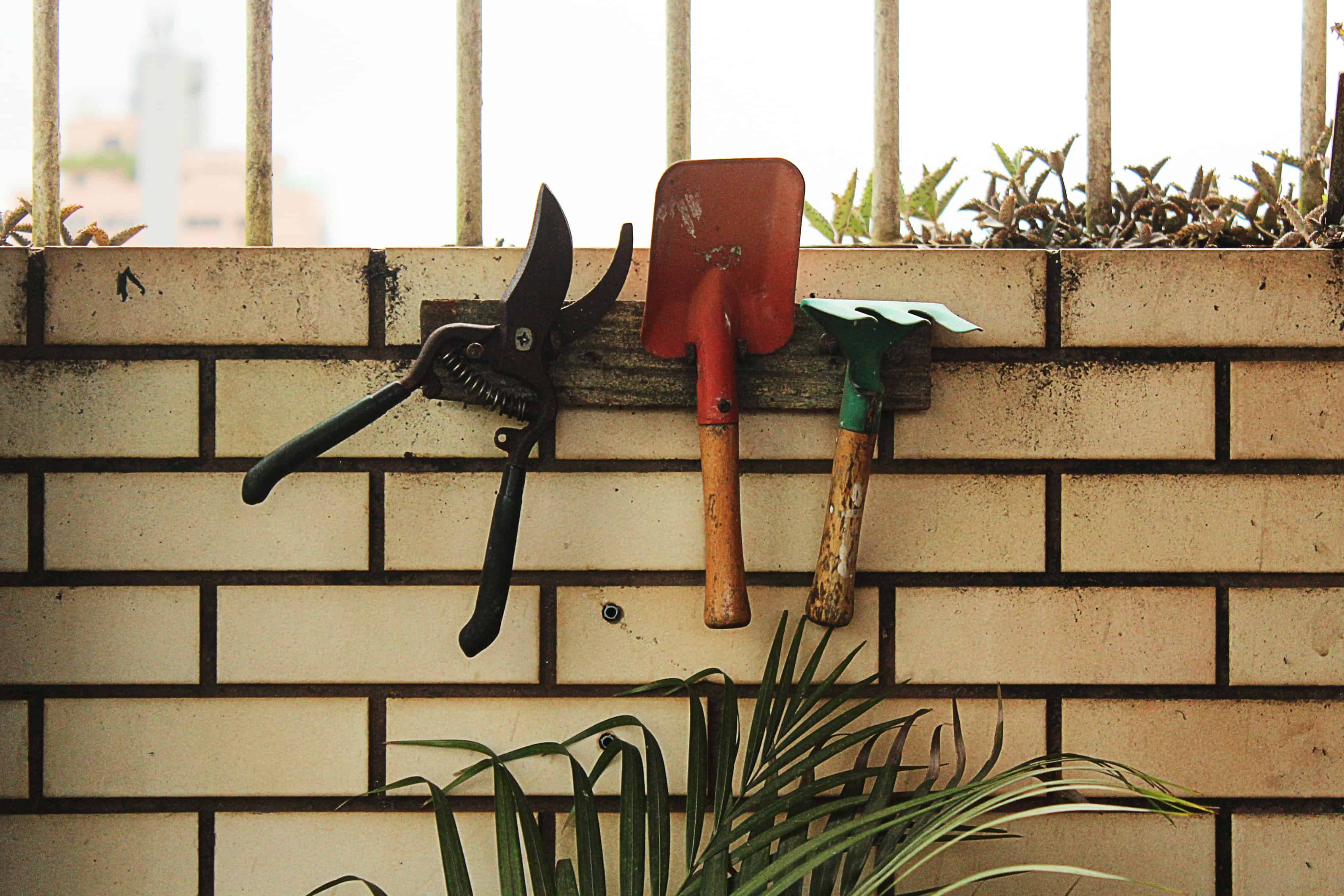 Why Should I Prune My Moringa Tree?
One of the most important things everyone should consider every time they plant a new tree is how tall that moringa tree will eventually grow.
There's a big difference between a crabapple tree and an oak; one of them will grow 12 feet tall, and the other one will take over your entire yard.
At Morning Gardens, the Moringa tree has already taken over our entire yard. It seems like just yesterday we planted those Moringa seeds!
That's how we like it; it means we have a never-ending supply of leaves to either eat fresh or dry.
But when we were first starting several years ago, we didn't realize that Moringa trees are meant to be regularly pruned.
We harvested the leaves at the beginning of winter, of course, but that was all.
So what happened?
Come spring, Moringa tree shoots once more started to grow from the tree.
The problem was that those shoots were growing six, seven, and eight feet in the air.
By summer, even the lowest branches were out of reach.
When you don't prune your Moringa trees, it grows up and up into a tall, thin, spindly tree.
Of course, it'll still flourish, as Moringa trees are incredibly hardy.
We now know how critical it is to keep pruning moringa trees, and one of my husband's favorite activities now is going outside to prune Moringa (just kidding).
But they'll be too tall to harvest from and too thin to provide any shade.
The more you prune your tree, the more shoots appear.
Every time you see a bushy Moringa tree with a thick canopy of leaves, you can be sure that its owners have spent the last several years carefully pruning it at least once each year.
But pruning will also prevent it from growing so tall it becomes impossible to harvest from without a ladder.
Best Time to Prune Moringa Tree
This question will depend a lot on what hardiness zone you live in. Still, as a general rule of thumb, we'd suggest waiting until either your tree becomes so tall you can no longer prune it, or until right before the first winter frost is scheduled to hit–whichever comes first. 
Once you understand the timing portion, knowing how to prune moringa tree becomes that much easier.
Moringa trees begin to sprout in mid-Spring, and by the middle of summer, they might be taller than you are.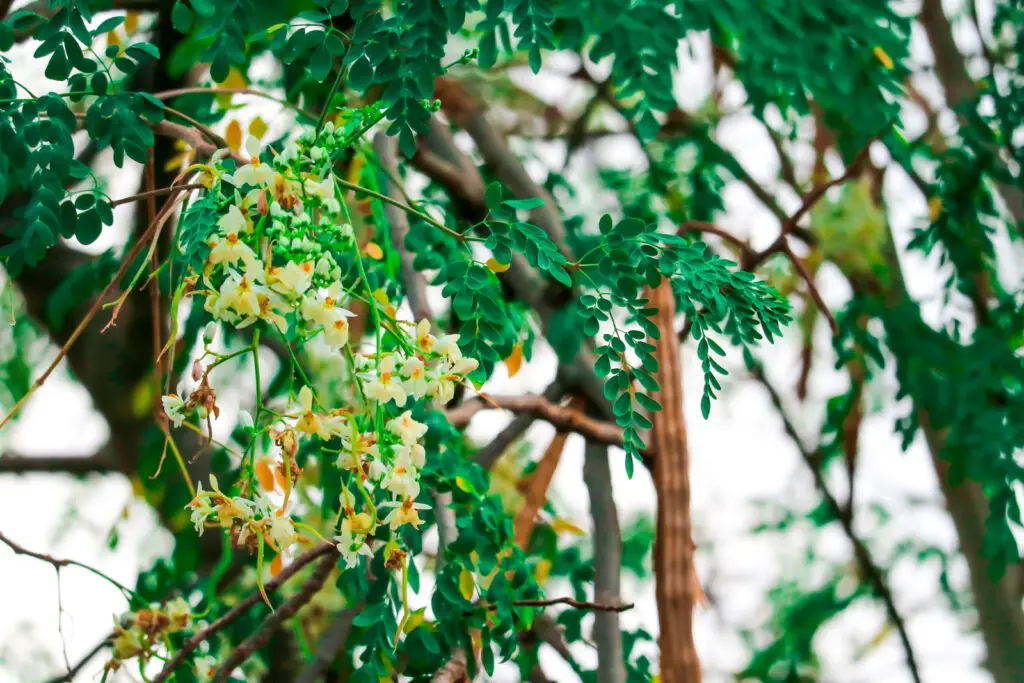 If your trees start growing so tall you can't harvest the leaves anymore, start pruning them. While you could theoretically continue to let your tree grow, there's a decent chance your Moringa tree might hit 12-16 feet even in its first year.
At that point, it'll likely be too tall to trim easily. Get to pruning the moringa tree sooner rather than later.
Suppose your Moringa hasn't grown quite that much; no worries. Sometimes, depending on when you planted it, the quality of soil, or the amount of rain or watering,
Moringa doesn't grow very tall that first year. In that case, feel free to continue letting it grow through autumn and then start pruning your moringa tree.
It's essential to keep an eye on the weather report if you're doing this.
However, a sudden frost hit could kill your tree if you haven't prepared for it.
And while it is possible to keep your Moringa tree alive during winter (check out our post on growing Moringa in cold climates!), we recommend you know how to prune your moringa tree and pruning your tree down at this point regardless.
Regular pruning keeps the excessive height away, which will create a bushier plant that has better quality, more flowers, faster growth, and produce lots of seeds and moringa leaves!
How to Prune Your Moringa Tree
The actual act of pruning your Moringa trees is straightforward.
Moringa is a thin tree; you'll need a pair of pruning shears (we like these) and a large basket or blanket to keep your leaves off the ground.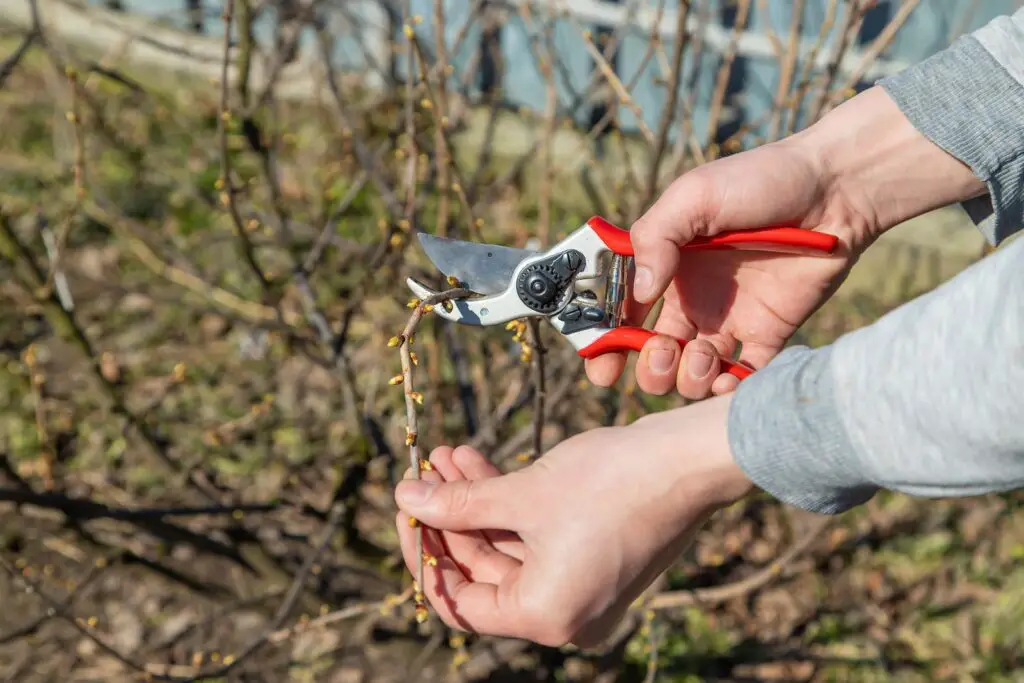 Start from the top. Most of the branches at the top of the tree will be pretty thin, and you'll probably be able to snap them off where their bases meet the trunk even without pruning shears.
If not, then use your shears to cut them at the base of each branch.
If you're pruning for upkeep, focus on branches longer than 18 inches.
While you can prune the moringa tree branches off entirely, we recommend cutting them in half instead.
Pruning the ends of individual branches of the moringa tree encourages growth but discourages length.
You end up with a bushier tree that provides more leaves and shade and grows out instead of growing up.
If you're pruning for winter or before a frost, you'll want to cut most of the tree entirely. In this case, you won't be able to snap off individual branches, though we recommend doing so anyway to make harvesting a little easier. Instead, you'll need to cut the tree at the trunk.
Measure up from the base about 3 feet, then use your shears to cut the tree. If your tree grows branches below that 3 feet marker, cut them about 2-3 inches above the 3-foot line.
That's it.
You can harvest the leaves or use the branches for mulch. Next year, your tree will continue to grow (yes, even though right now it looks like a dead trunk), and you'll have kept it from growing so tall you need a crane to get to it.

Pruning Moringa Tree
Whether you're pruning your Moringa to keep it from growing tall enough to necessitate ladders or to prepare it for new growth come spring, a simple pair of pruning shears, a blanket, and an hour is all you need to keep your tree healthy.
Pruning encourages growth; it won't hurt your tree, but it will ensure that you can enjoy it (and its leaves) for years to come.
Pruning your moringa trees is much different than other trees. Taking the time to cut branches is one of the many different moringa tree care steps we take to ensure our Moringa has better and faster growth and more branches in the future.
A successful garden starts with edible leaves and new growth! We hope you know now how to prune your moringa tree, and don't miss out on this wonderful miracle tree!

When to Prune Your Moringa Tree
Knowing when to prune your Moringa tree is incredibly important and changes based on the time of the year. If you're pruning for the winter, you'll want to prune about a month before winter officially starts (in your part of the world). If you're pruning for maintenance, you'll want to prune once or twice a year, depending on your soil quality, targeting any branches that are longer than 18 inches.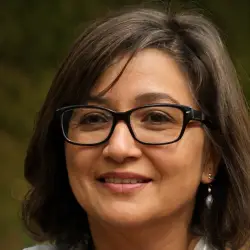 Latest posts by Shelby Kaplan
(see all)