Skin problems give birth to insecurities among people. Pimples, acne, dark spots, you name it. Visible or not, they can destroy our confidence and self-esteem. Using skincare products to fight these skin issues and solve our different skin problems is perfectly normal.
Searching for the right product catered to your skin type can be challenging. If you haven't heard about Moringa Oleifera and its miraculous health benefits, it may be the right skincare product for you!
How Does Moringa Oil Help with Sun Spots, Dark Spots, and Skin Whitening?
Moringa oil helps minimize hyperpigmentation and dark spots on your skin to help even out your skin tone. Unlike other oil treatments, it does not leave a greasy layer after topical application, making it perfect for consistent and long-term use.
If you have oily skin, Moringa should also become your go-to. Oil buildup in the skin can be caused by stress and environmental pollution, and Moringa helps to fight excess oil with its copious antioxidants, which are effective for skin rejuvenation.
All of these make it our family's preferred skin-massaging treatment that fulfills the desire for improved skin health with its proven healing properties. 
Me and my daughter sometimes even do Moringa masks! (They don't peel off as well as some other products on the market).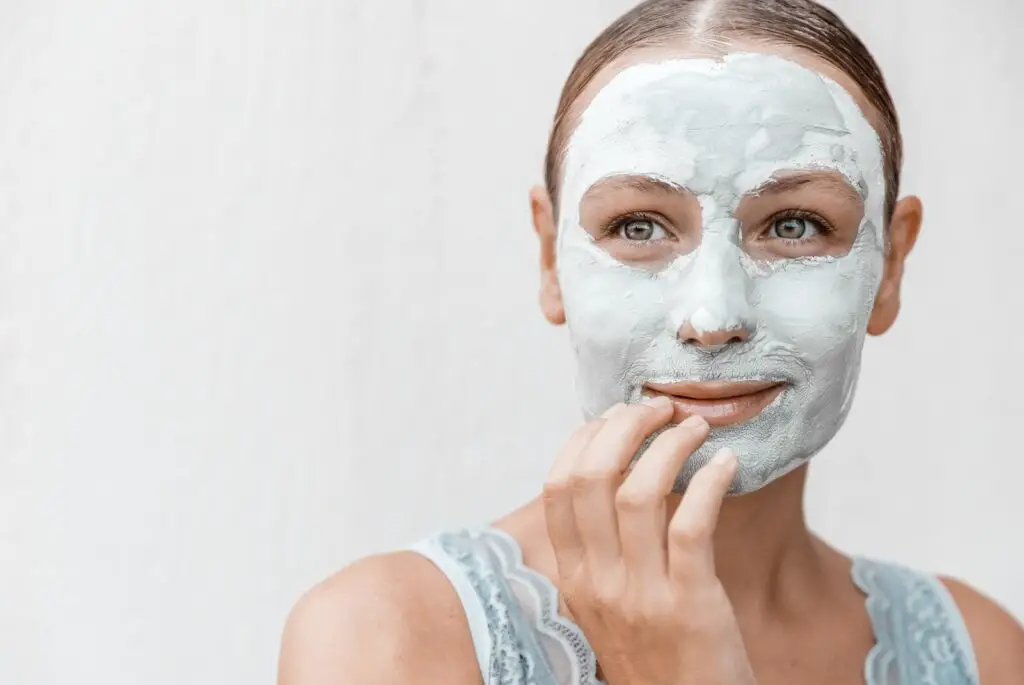 In this article, we will highlight the beauty benefits of Moringa in its oil and powder formulations.

Moringa Oil Skin Benefits
The "Miraculous" Moringa oil gives various science-backed skin benefits, making it a potent treatment against acute skin problems. Moringa oil contains anti-aging, anti-bacterial, and anti-inflammatory properties, serving as an acne breakout solution, helping collagen production, supporting wound healing, and stimulating hair growth.
Free radicals in the skin have detrimental effects, and the abundance of nutrients in the moringa leaf extract can help counter these unstable molecules. 
To further prove its skin-repairing properties, let's get into more details. (Source)



Helps vs. Aging Signs
Significant amounts of oleic acid and ferulic acid found in moringa help prevent signs of aging.
This is because of how deep Moringa penetrates the skin tissue once topically applied.
This deters moisture loss deep in the skin, a natural part of skin aging.
Plus, the antioxidants in Moringa protect against the effects of hormonal imbalances. (Read More Here)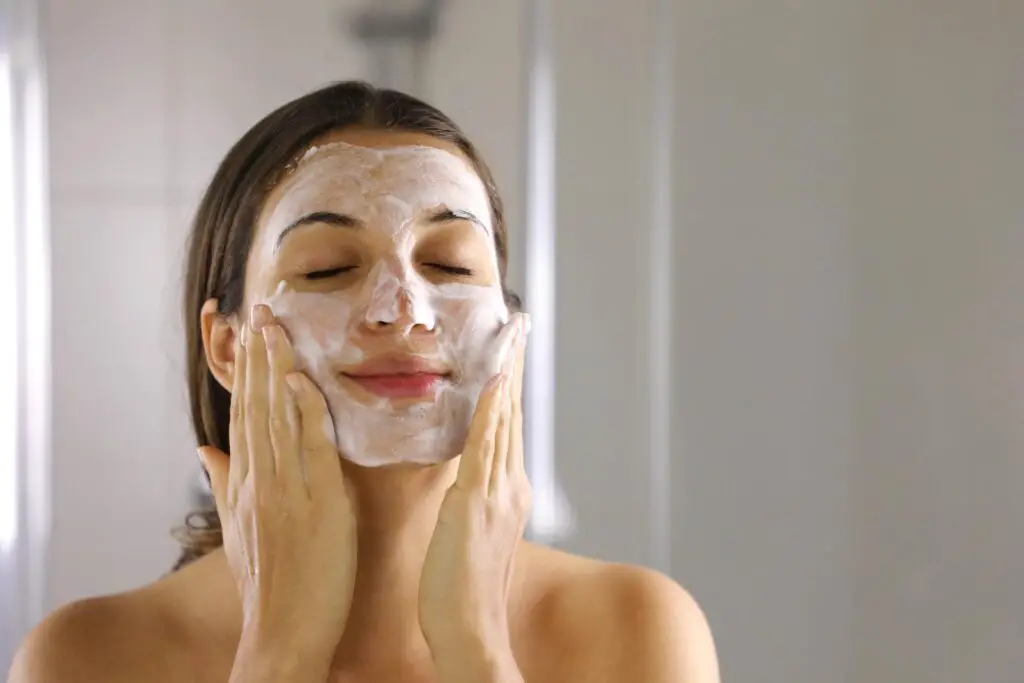 Moringa for Skin Whitening and Acne



Acne breakouts can be caused by sebaceous glands' excessive production, which will increase if mixed with dead skin cells and dirty pores.
A moringa extract could lower skin oil production, naturally reducing the natural accumulation that clogs pores.
The solid antioxidant content of Moringa also aids in hormone balancing and lessens the adverse effects of stress, which also triggers oil production (and acne).



Boosts Vitamin C And Collagen Production
The wealth of vitamin C found in Moringa plays a vital role in collagen production, which will help to quell wrinkles, saggy skin, and fine lines found in those unwanted places.
For dry skin, moringa leaves contain vitamin B, a natural humectant to replenish lost moisture in the skin's outermost layer and deep in your skin.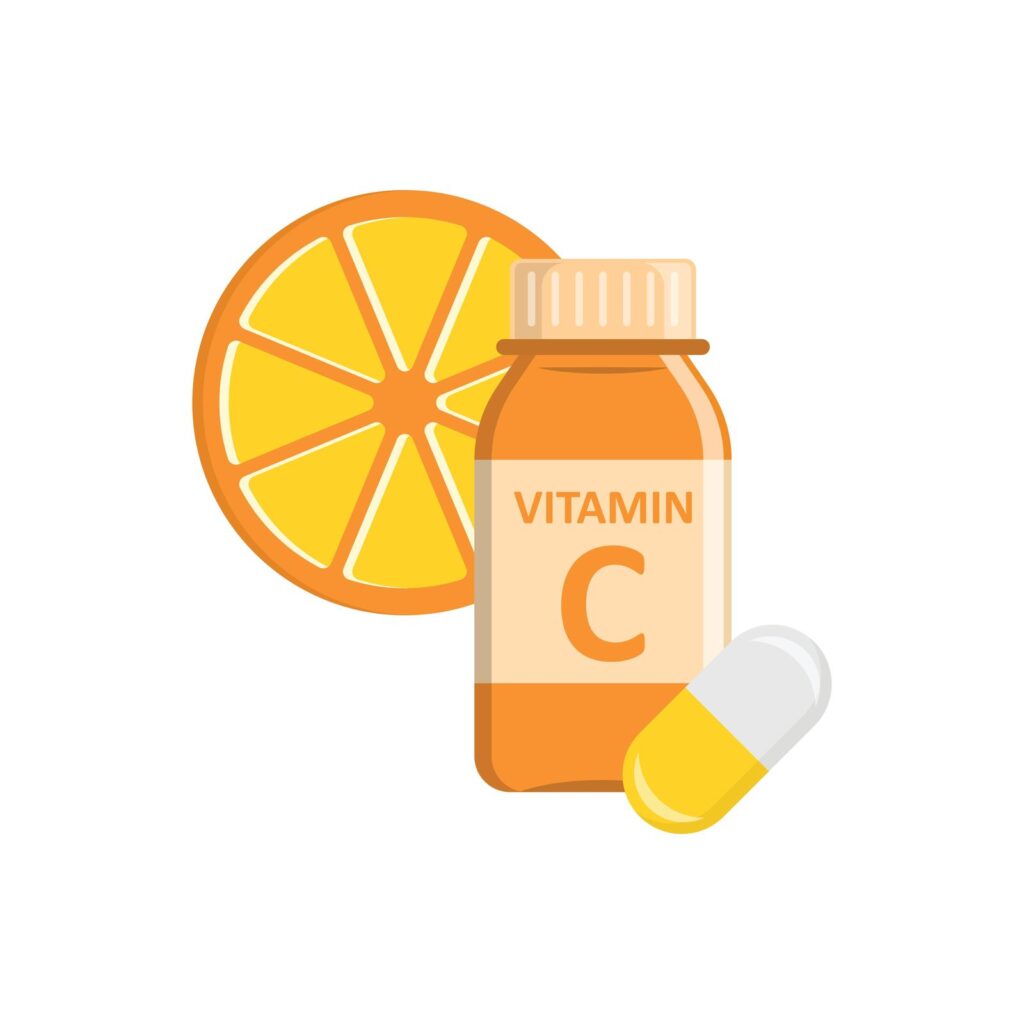 Reduces Visibility Of Scars
Moringa is also pretty dependable to support old wounds and scars. (Battle marks!)
If you have experienced popping one of those tough-to-get pimples, you know that it leaves a nasty scar/blemish that is just as unpleasant to look at as the original pimple breakout!
Don't worry, try some Moringa Oil!
Moringa seed oil's phytonutrients boost blood flow to scar tissue, expediting healing.
Moringa also helps against abrasions, burn marks, rashes, and insect bites, but we think it's best for skin care.



Stimulates Hair Growth
Besides facial revitalization, moringa leaves and oil also benefit the region above your face, your scalp!
Those with hair problems such as dandruff, hair fall, split ends, and hair loss may have a newfound friend.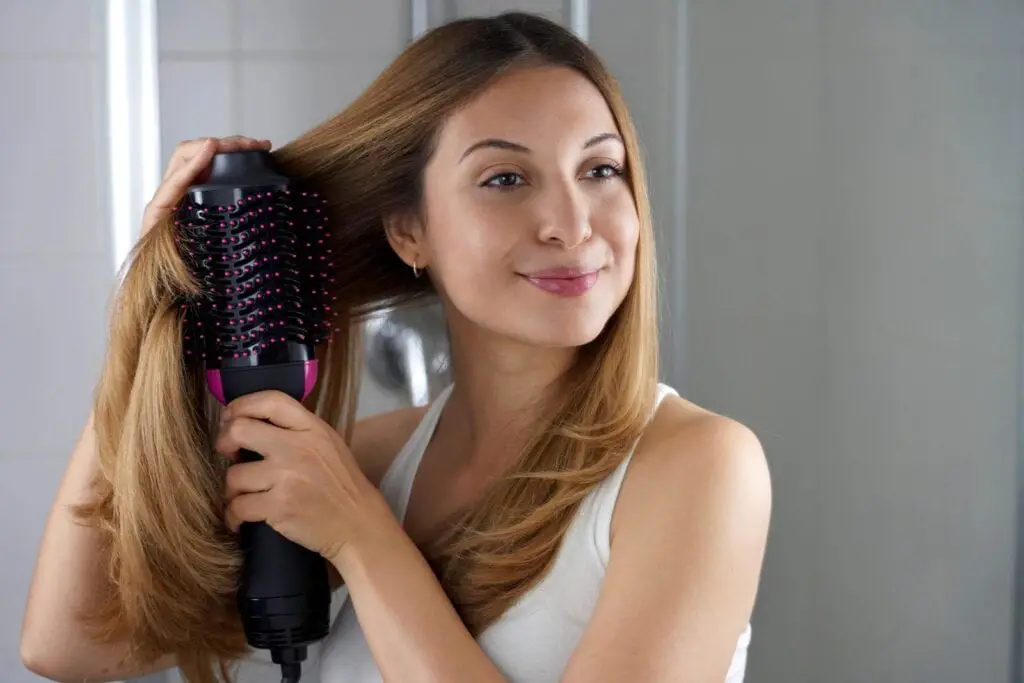 We did the research, and Moringa is said to provide ten times more vitamin A than carrots!
Not only that, Moringa also contains vitamin B and essential fatty acids, which are crucial to nurture the hair and stimulate growth.
All of these nutrients will help develop healthy cells in the body.



Moringa Oil For Skin Lightening of Dark Spots
Moringa oil's significant amount of vitamin C helps lighten skin tone and reduce dark spots. On top of this, it has promising effects on skin aging, owing to its abundance of antioxidants that protect against bacteria and oxidative damage that may occur in the skin.
This makes the moringa seed oil highly effective against many skin diseases. (Source)
Moringa oil is great for so many other things also, my husband uses a little topical oil on his knees after the gym since they swell.
Moringa's anti-inflammatory properties will relieve pain and alleviate chronic skin inflammation.



How To Apply moringa powder on the face
Prepare 1 1/2 tbsp moringa powder, 1 tbsp honey, and 2 tbsp yogurt/milk. Stir the mixture until it produces a smooth paste. Apply the moringa mixture (your DIY mask) to your face using a brush or your fingers, After 10 to 15 minutes, rinse with lukewarm water.
Others will add lemon juice and rose water instead of yogurt/milk and rose water.
These are also a great addition to your DIY Moringa Face Mask, and rose water smells so good!
I just have a hard time missing out on all the benefits that are present in yogurt.
To get the maximum benefits while mixing, check for the consistency of a smooth paste.
If it feels clumpy, keep adding water.
Once you're done, dry your face with a clean cloth.
My family does this daily as our skincare regimen, and I hope you join us!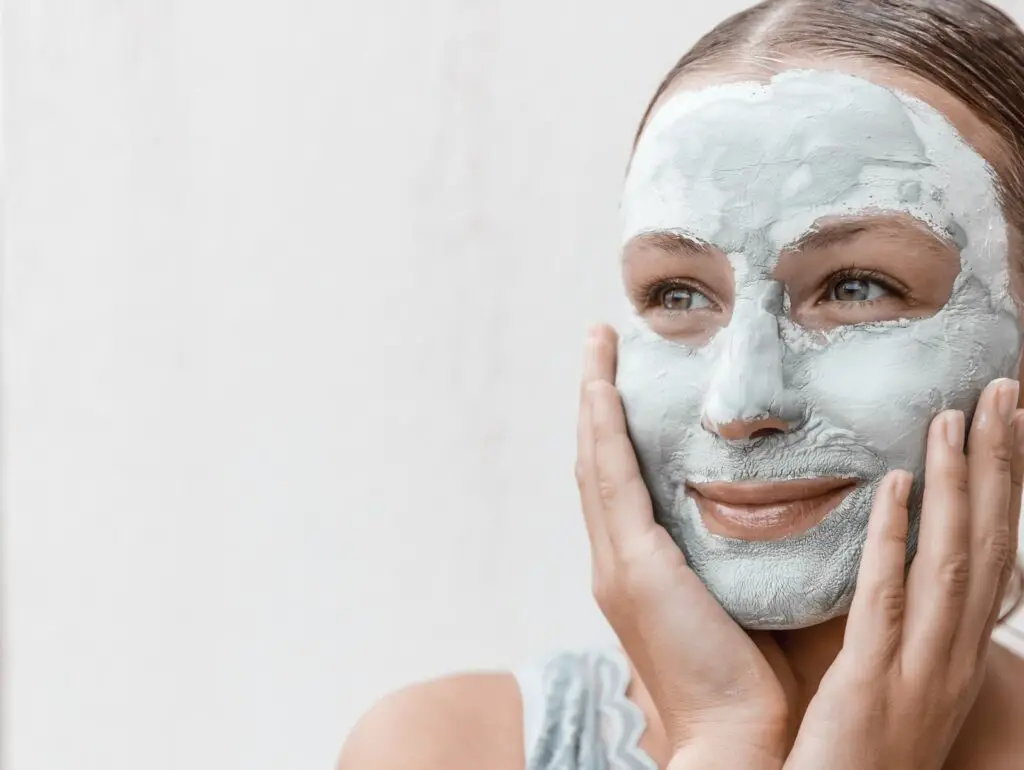 Moringa leaf powder for skin care
With its proven anti-aging properties, topically applying moringa leaf powder to the skin will keep it looking healthy and glowing, prevent free radical damage, and improve skin health. Moringa can also help reduce dark spots and heal acne breakouts and other blemishes on the skin.
I have some dark spots from sun damage on my face, and my improved complexion directly results from the topical application of this bright green powder!

It's super easy to make!
One and a Half Tablespoons of the Leaf Powder

One tablespoon of Honey

Two Tablespoons of yogurt/milk or lemon juice

Rose Water
Rub it on your face, and after 10-15 minutes, rinse with water, and you're good to go!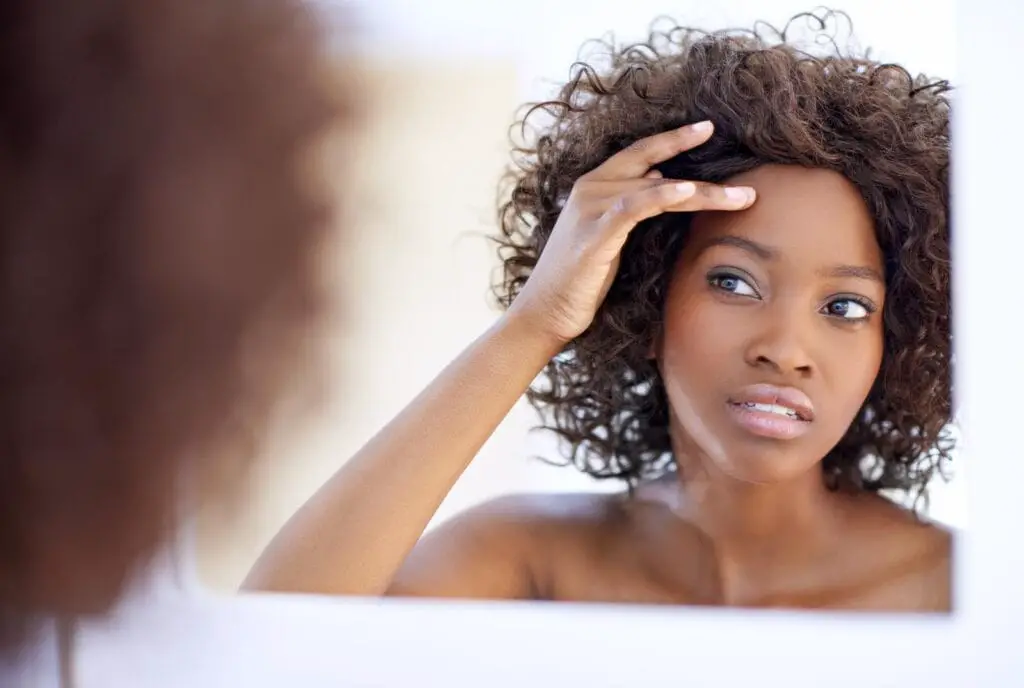 Does Moringa oil grow hair?
Moringa oil extracts are rich in Omega-3 fatty acids, commonly found in mackerel and salmon. Other vitamins that help grow hair, like vitamin B and vitamin A are also present in Moringa, which could help fortify the scalp and improve hair strength.
We think those who use hair coloring can benefit the most from Moringa's healing capacity, as the coloring is pretty tough on your hair.
Even if you want to strengthen your hair, moringa oil is an excellent solution.
Mix a few drops of the oil into your regular shampoo and wash!



Is Moringa good for lips?
Directly applying moringa oil on the lips aids in moisturizing and softening the area. Oleic acid and other vitamins in Moringa oil make it a great ingredient in lip balms and lip creams to treat dry and chapped lips.
The main ingredient that makes this possible is oleic acid, a fantastic moisturizer for people with dry skin.
Moringa is also excellent for treating skin abrasions, blemishes, eczema, psoriasis, and insect bites.


Is Moringa Oil Good For Sensitive Skin?
Moringa oil is a perfect moisturizer for all skin types: sensitive, oily, or dry. Moringa oil does not leave a greasy aftereffect when topically applied, making it a preferable and ideal skincare solution for people with sensitive skin.
While there are many solutions on the market, Moringa is a natural skincare solution that is great for skin repair and nourishment.
Even if you do not like Moringa powder, utilizing the oil as an add-in to your shampoos, lip balms, and other skincare products can help.

Conclusion and final thoughts on Moringa for skin whitening of dark spots
Aptly called a superfood and its tree a fountain of "miracle" in the context of health, moringa leaf extracts are not only used as a food supplement to aid health problems, such as diabetes and cancer, but also as a beauty product giving a plethora of skincare benefits that people could take advantage of.
Moringa's benefits for overall health are backed by science and experts, and the topical application of its powder or oil could help alleviate skin problems.
With its anti-bacterial properties, antioxidants, essential minerals, and amino acids, moringa powder and moringa leaves are regarded as rockstar in herbal medicine for the right reasons.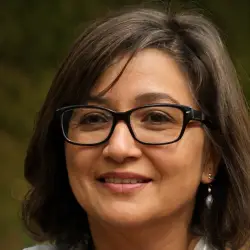 Latest posts by Shelby Kaplan
(see all)